When family and friends take time to contact me after the funeral, it means so much to know that I have been able to make a difference. These are some of the messages I have received, as well as some feedback from the Funeral Directors I have worked alongside…
Dearest Marie, We just wanted to say again a huge thank you for your help with mums funeral and for reading our words and sharing all our memories of mum.  You did a wonderful job listening to us all with patience, kindness and genuine interest and write an amazing eulogy which befitted mum perfectly. Everyone afterwards commented on how lovely you were and that the way you talked about mum you would not have known that you had never met her in life. This is definitely your calling and we are grateful there are people like yourself who do this very important role. Kindest regards, Sonia, Simon, Katie, Jason, Max and Poppy and the rest of Sheila's family and friends. Xx
Dear Marie,  I just wanted to say a big thank you for the beautiful service you gave my Mother, and for all the help and guidance you gave us when preparing for the service. The Service you weaved managed to balance the solemnity of honouring Mum's passing; the celebration of her life and her spirit, and the reminder to all that Mum lives on through each of us in our own unique ways and how that bonds us together. Not only did everyone say what a beautiful Service it was, but so many also commented upon how they had learnt about aspects of Mum's life they had never known about before. This resulted in a very upbeat Wake afterwards where many happy memories and stories were shared by all.
So thank you again from the bottom of my heart for all that you did.

I can't thank you enough for putting together such a memorable service. It was perfect in every way. Everyone was impressed and commented on the way you had conducted the service and we as family, know how much time and commitment you had given. Your web title "weaving memories" is perfect for what you do. You have given me memories I shall cherish.
I wanted to let you know how grateful we both were for the lovely service you co-ordinated for my father.
Considering how little time we had together to discuss my fathers life we felt you encapsulated it in depth and beautifully.
I have had many emails from people who attended the service and said my father would have approved and thought it was a lovely send off. Thank you for making a very difficult day a little easier by guiding us seamlessly though the service with such short notice.  We are both immensely grateful.
"Thank you so much for the lovely service you delivered for our dear Mum.  You supported us with such kindness and compassion during the preparations and on the day.  We really appreciate how you made sure you captured a true reflection of Mum's personality and delivered a heartfelt and meaningful tribute, one which Mum truly deserved. Thanks again for everything"
"Dear Marie, we can't thank you enough for the beautiful ceremony you put together for us, it was everything we hoped it would be and I know my dad would have appreciated it too. We were asked more than once if you were a friend of the family, so apt was your depiction of dad. Although I hope I don't need your services again for a long time, you can be sure that when I do, I'll be in touch! " 
"We have read through the final version and it is perfect – a beautifully crafted tribute to our wonderful Dad. Many, many thanks for all your hard work, kindness and consideration"
"Thank you so much for the beautiful service you created for Mum's funeral on Friday, delivered most professionally and with real meaning. I had many people comment afterwards on how lovely and appropriate it was. I am extremely grateful for your sensitivity and communication during the preparation too which made the whole process so much easier for Dad and I.  I hope our paths may cross in happier circumstances in the future and once again, heartfelt thanks for everything you did to make such a sad occasion one that also brought to mind many happy memories of my dear and lovely Mum."
"I wanted you to know that I really appreciated the way you held S's service yesterday. It was done with such respect and sensitivity and the whole ceremony was beautiful. Thank you so much. I'm sure S would have loved the way you managed the whole event."
"You made it perfect!"
"Thank you for the work you've put in, I really love what you've written and am glad (and relieved!) to discover that I was right to pick you to help us put together a beautiful but unsentimental service." 
"Dear Marie, I very much appreciated you sending me a copy of R's service. It was beautifully done and meant so much to me to read it again as at the time the whole event was quite a blur. In spite of all our deep sadness, the attention to detail will always be remembered. I congratulate you on a job very well done." 
"I just wanted to say my own thank you for the lovely service you delivered yesterday. Also thank you for being so kind and patient with me in all the arrangements and for fitting in N's words (that was so lovely). It must be such a hard job doing what you do but you managed to get everyone's memories into such a short time, and created such a wonderful atmosphere to allow everyone to grieve and move on to celebrate his life." 
"I just wanted to send you a proper thank you. I really appreciated the way you listened to us all and were able to plait together the memories of my siblings and I into a coherent and beautiful eulogy. No easy task. You were also really thorough and professional in making sure that you communicated with all of us equally. The service itself really did reflect Mum's mind and heart. Many people said afterwards how very true to her it was, and others said that they learned things about Mum that they never knew. It was easy to work with you and I felt that really understood what we were saying, behind our words."
"Thank you so much for the wonderful way you made F's celebration run smoothly… Thank you for your care and wonderful words."
"Marie was hugely helpful … I recommend her unreservedly for the way she amazingly balances practical help with a non-intrusive approach."
"I wanted to say again how much I appreciated your contribution to V's farewell. I feel you conveyed her spirit so sensitively and appropriately and that you provided a wonderful central perspective, which managed to embrace the whole of the diverse gathering, with great skill and wisdom. I know she would have been delighted. I will be forever grateful. Best wishes and thank you again"
"Dear Marie, Our heartfelt thanks to you for making today a memorable experience and for your sensitivity and attention to detail. We really appreciate what you did and feel happy that Dad had a great send off. All best wishes, "
"Marie, thank you so much for such an amazing ceremony, and all your help. Every person said how heartfelt, meaningful and beautiful it was. It has helped so much with our grieving to know that T had the best send-off that was possible. Thank you from everybody."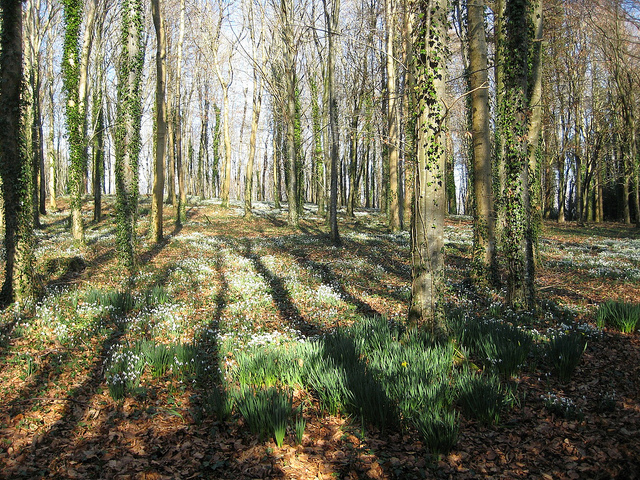 "Hi Marie,  Thank you so much for the beautiful package you put together. That will  take pride of place in my memory box! Thanks so much for all your help. I really appreciated it and I feel we  did N proud."
"I don't know how I can begin to thank you enough for all that you did to make F's funeral so special. It must have taken such a long time to find out all about his life, and you made it a celebration of all that he was to me and our family and friends. I was so touched by your kindness and care and compassion, so a heartfelt thank you again."
"Thank you so very much for the funeral you did for S. It made our heartache so much easier as it was such a lovely service"
"I wanted to say thank you for Monday. The ceremony was all that we could have hoped for and was a very appropriate celebration of mum's life. People said how nicely you had summed up mum's life experiences. We very much appreciated your calm and comforting presence."
"Dear Marie, Thank you so much for the wonderful job that you did in such difficult circumstances. You went 'above and beyond', brought the service together and gave me such great support between you and (FD). I felt supported and protected. So many people commented on the great job!"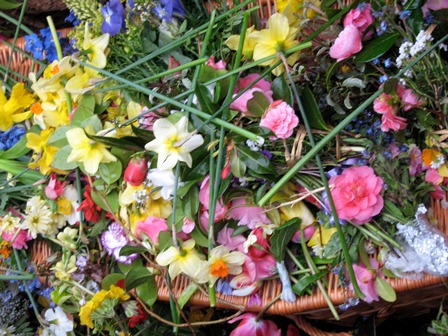 "Dear Marie, I need to thank you for leading N's funeral service on Thursday. You were so calm and gentle & the way you had put everything together was a truly lovely tribute – thank you. Everyone thought it was such a personal service and perfect for such a loved, talented person. Thank you for your care and observed detail which came across so brilliantly – it was perfect."
"I felt really privileged to be at your lovely celebration of S's life. To me the celebration was as moving and beautiful as any Christian service (of which I have been to very many). His  was different – very peaceful, full of love for all the family and T said that you had helped her so much to have what she wanted for him. You will never know how much your loving support helped."
"… His funeral was all about him and everything was perfect … I think that M's service will prove quite the inspiration for anyone who was there and might find themselves arranging a funeral in the future – and that is a lovely thought."
"I just wanted to drop you a quick note of thanks for the excellent job that you did at Dad's funeral yesterday.  You showed great skill and insight in capturing the essence of my dad's life, and delivered the service impeccably; we received many positive comments from the attendees afterwards that the tone and simplicity was just right. The combination of yours and the funeral director's efforts brought the whole funeral together to give us just what we wanted."
"Thank you for conducting the most touching and meaningful funeral ceremony I've ever experienced. T. certainly was a remarkable character, and she had a send-off with a difference!"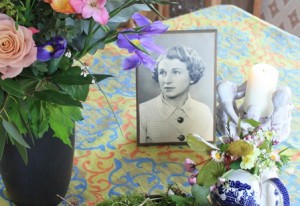 Feedback from Funeral Directors: 
"Just wanted to say what a brilliant job you did for T's funeral. You emanated a peace and gave it all such dignity.  It was written so beautifully and tactfully – truly masterful in every way. You have a gift"
"Flawless – as always!"
"Thanks so much for yesterday – it's so good to know that the families who come to us are in safe hands with you."
"D's funeral was a triumph – you were tremendous – well done and thank you!"
"Marie Pembridge is an independent funeral celebrant and a natural communicator. She has a warm and immediate personality. She has the ability to pick up on the detail of the individual, to distil and then to deliver the essence of that person in a beautifully cohesive, coherent and sensitive manner. One is left in no doubt whom the ceremony was crafted for – a true skill. Marie cares deeply about what she does and gives totally of herself. It is not so much a job but a vocation to which she is so naturally suited . She is calm and measured. She brings light into darkness and transforms the occasion into something uplifting and meaningful for everyone."
"

Good to know it is in your safe hands!

"

"Marie has a complete understanding of what we are trying help families to do. When we work with her we know we can trust her to take the time and effort required to create a meaningful and personal ceremony. Her commitment to her work goes beyond it just being a job. She deeply cares about the transformational nature of the funeral service, and the importance of engaging families in the creation of this.

She has a lovely, calming presence and excellent delivery. She brings with her more than just the words of a eulogy and a service. She has brought candles and other items which enhance the ceremony- her attention to detail is superb. She has a wider knowledge and understanding of death and its rituals that she brings with her to every funeral and this helps her to create ceremonies with depth and meaning. We can highly recommend her!"  (A Natural Undertaking).

"Thank you so much for the massive input you made for N's funeral; it was marvellous."